Here at Alpine Animal Hospital we offer alternative therapies which include raw food/diet consultations, behavioural consultations, homeopathy, and other holistic therapies done by Holly Mourant RVT,HIP,CANC.
About Holly
Holly graduated as an Animal Health Technologist in 1992 from the Kelsey (SIAST) campus in Saskatoon and moved to Winnipeg right after. She took a break from the work force to become a wonderful stay at home mom. After eliminating grains from her own diet in 1998, she began making and feeding a homemade raw diet to her pets. Soon after her older, arthritic dog was able to run and play again, and thus began her journey into raw food. she began selling pre-made diets shipped from Saskatoon, which later became the Carnivora brand we love in our clinic. In 2001 Holly's son developed asthma and eczema which got her started on her homeopathic path, she wanted natural remedies to treat rather than pump him full of prescribed medicatons. Once she found a good Naturopath it took 1 year to clear up her son's asthma and 2 years to clear the eczema, since then her son and grown into a young man with no acute recurrence. Within 2-3 years of this she obtained her certificate in Homeopathy and amalgamated it with her love for animals to become a Certified Animal  Naturopathic Consultant.
Holly's households includes (but is not limited to) several rescued cats and dogs, horses, a gecko, tarantula and a rabbit! That does not include her 2 sons and her very understanding husband.
The Natural Approach
Over the years there has been a shift from using synthetic medications for prevention and treatment of diseases, to using more natural products. Many Veternarians do not believe/support the benefit of a holistic approach, but here at Alpine Animal Hospital, not only do we see the benefits, but we incorporate it into our care and treatment of our patients.
Homeopathy is a natural system of medicine (known as remedies) that uses highly diluted doses of substances to stimulate the body's own healing metabolism to promote health. It is based on the discovery that natural substances are capable of curing the same symptoms they cause.
Introduction to feeding Raw Food
Raw food often gets a bad name, mostly due to lack of knowledge. With proper guidance and a good quality food, many of our patients flourish on raw diets, including most of the staff's very own furry family members.
Raw food consists of feeding exactly that, food that is in its raw natural form, not cooked. Feeding the whole prey/carcass means you do not miss nutrients as you are feeding the whole animal. This diet naturally constitutes low to no carbohydrates (which is not required in feline/canine diets), balanced in fat and high in protein. the patty is also high in bulk and roughage, but not plant fiber. What these are is the less digested parts such as bone, cartilage, scales, fur feather, skin, tendon and teeth. However , the patties do not contain fur or feathers.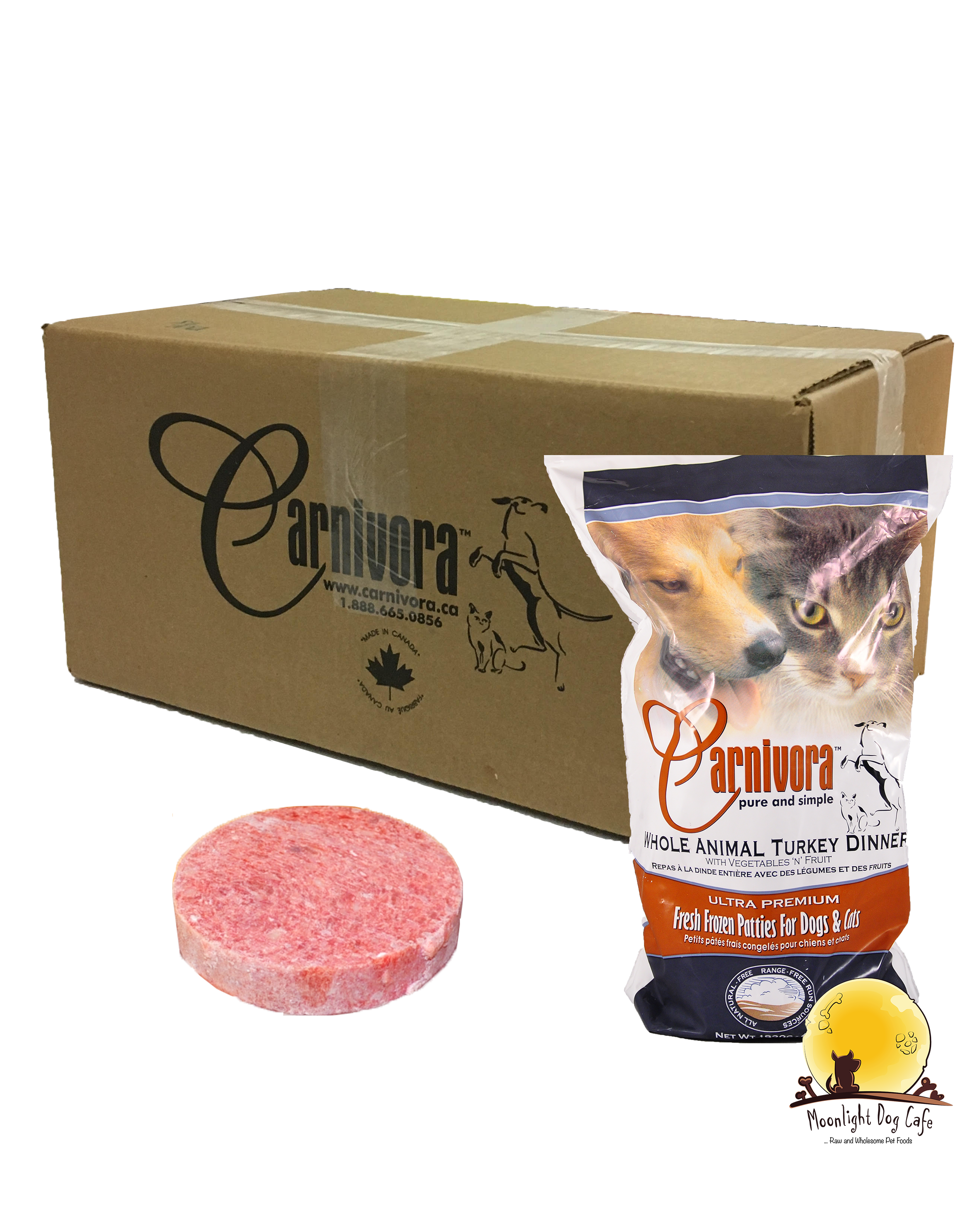 If these services interest you or if you would like to learn more, book an appointment or give the clinic a call at 204-661-9090